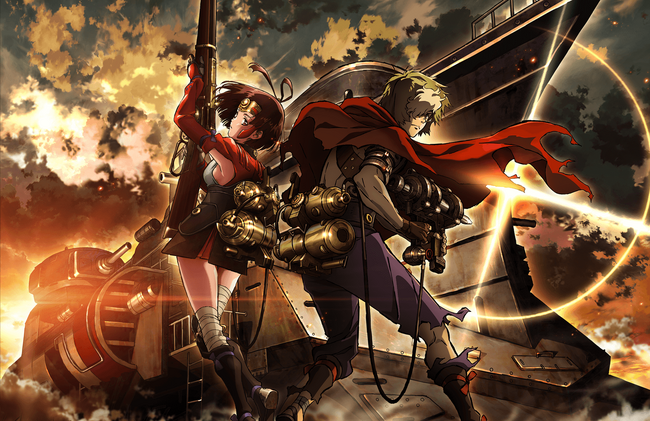 Kabaneri of the Iron Fortess (Koutetsujou no Kabaneri) has the same concept as the popular anime Shingeki no Kyojin or simply Attack on Titan. It's basically a zombie version of the anime, you have the same kind of characters, same kind of issue and the same kind of story.
 Instead of having the Titans attacking civilisation we have the Kabane, which are zombie-like beings with steel hearts. However, like Attack on Titan the birth of the Kabane is hidden, so in order to find out how they were created we have to continue the series.  Essentially the concept of Kabaneri of the Iron Fortress is that the anime is a steampunk survival action story. The humans hide themselves in fortresses known as stations to protect themselves from the Kabane. In order to travel around safely the humans use armoured trains called Hayajiro to get between stations. As he anime is made from the creators of Attack on Titan it's bound to share many similarities. Even in Attack on Titan humans travel around in their gas-powered gear and hide in the high walls to protect themselves from the Titans.
The assumed main protagonist of series is Ikoma seems to have the same personality as Attack on Titan's Eren, as they're both stubborn, passionate and eager to annihilate the opposing force. Similarly, they both share equal aspects the the enemy. 
A friend had suggested this anime to me and so i decided to give it a chance, and so far i'm enjoying it. The anime is fast-paced so i's generally hard to keep track on what has happened to different characters. I don't even know the majority of the character's names. However, it does take a while to get going so it does require patience. The anime has only just recently started, and as of now it's on episode 10. So if you enjoyed Attack on Titan i would give this chance, it may even be better than the anime.
_________________
"You have enemies? Good. That means you've stood up for something, sometime in your life." ~ William Churchill